Dallas Hop-On Hop-Off Tour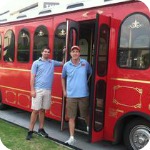 Enjoy sightseeing at your own pace on the only fully narrated hop-on hop-off trolley tour in Dallas! With 15 stops and 100 points of interest (including highlights of the JFK Tour), it's the easiest way to explore the unique culture you'll only find in Dallas. Plus, ride your 2nd day free!
Dallas Single Trolley Tour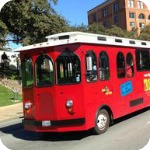 Dallas Trolley Tour 1 Round Trip
ALL ABOARD! Get acquainted with the popular sights and local favorites that Dallas has to offer during our fully narrated 80-minute tour aboard an authentic, climate-controlled trolley with brass rails, bells and all!
JFK Trolley Tour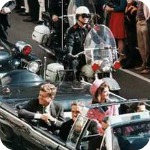 Go back to November 22, 1963, as if you were there. Was it as simple as a lone gunman ... or was it something more? Travel the Presidential Motorcade route and the timeline of Lee Harvey Oswald. Discover facts that you NEVER knew before! Narrated live by Certified Historical Guides.
From 470 feet up, featuring breathtaking 360-degree panoramic views, you'll experience high-definition zoom cameras, interactive touch screens, telescopes, photo ops and an indoor/outdoor observation deck that lets you see for miles in any direction. Don't forget to visit Cloud Nine Café for lunch and let the Dallas skyline revolve around you! Explore fun things to see and do in Dallas at the GeO-Deck, where you'll discover the city from an entirely new perspective.
Reunion Tower GeO-Deck Hours: Open 364 days a year, closed Christmas Day. Hours adjusted seasonally, check reuniontower.com for up-to-date hours of operation.